Nikon AF-S DX 16-80mm f2.8-4E ED VR Lens Review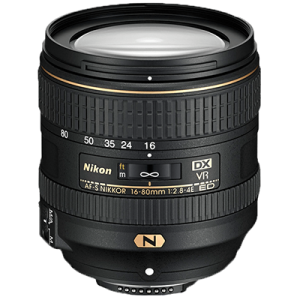 The Nikon AF-S DX NIKKOR 16-80mm f/2.8-4E ED VR Lens helps to fill a gap in the DX lens lineup. Prior to this lens introduction your lens options were the "Kit Lens" options (the 18-55mm, and 18-140mm currently), the higher end consumer AF-S DX Nikkor 16-85mm f/3.5-5.6 ED VR and the Professional AF-S DX 17-55mm f/2.8 lenses. With a price of $1069 it is not inexpensive but is it worth it? Read my Nikon AF-S DX NIKKOR 16-80mm f2.8-4E ED VR Review to see my impression of this new lens from Nikon.
Overall the build quality feels very good. The lens features a rubber gasket at the lens mount and feels like it may have some gasketing in the lens barrel extension, but I was unable to confirm this. Zoomed out, there is a little play in the lens barrel extension, but nothing to worry about. The zoom ring does feel fairly well damped and even throughout the range. The focus ring has a pretty short throw and a slight amount of play which can make manual focusing a little challenging. Nikon has thrown a lot of technology at this lens to help it's performance (From Nikon USA's website):
AS – AS stands for Aspherical lens elements. This type of lens utilizes non-spherical surfaces on either one or both sides of the glass in order to eliminate certain types of lens aberration.
Electromagnetic Diaphragm Mechanism – An electromagnetic diaphragm mechanism in the lens barrel provides highly accurate electronic diaphragm or aperture blade control when using auto exposure during continuous shooting. With conventional D/G type lenses, the diaphragm blades are operated by mechanical linkage levers.
ED (Extra-Low Dispersion) Glass – An optical glass developed by Nikon that is used with normal optical glass in telephoto lenses to obtain optimum correction of chromatic aberrations.
IF Lens – A NIKKOR lens in which only the internal lens group shifts during focusing. Thus, IF NIKKORS do not change in size during AF operation, allowing for compact, lightweight lenses capable of closer focusing distances. These lenses will be designated with the abbreviation IF on the lens barrel.
Nano Crystal Coat – An anti-reflective coating developed by Nikon that virtually eliminates internal lens element reflections across a wide range of wavelengths. Nano Crystal Coat solves ghost effects caused by red light and effectively reduces ghost and flare caused by light entering the lens diagonally.
Silent Wave Motor – AF-S NIKKOR lenses feature Nikon's Silent Wave Motor (SWM), which represents a significant advance in AF lens technology. SWM uses ultrasonic vibrations—rather than a gear system—to focus the lens, providing incredibly smooth, silent and precise autofocus operation.
Super Integrated Coating – Nikon Super Integrated Coating is Nikon's term for its multilayer coating of the optical elements in NIKKOR lenses.
Vibration Reduction – A Nikon in-lens technology that improves image stability by automatically compensating for camera shake. Lenses that offer VR will feature the abbreviation VR on the lens barrel.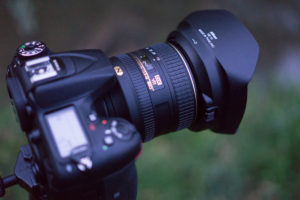 This lens does offer two modes for the VR: Normal and Active. This allows the photographer to fine tune the VR for situations where there may be more vibration from the environment they are shooting, for example, when shooting in a stadium or a helicopter where there may be vibration other than the photographer's movements.
Maximum Aperture Range
The lens does fall off rather quickly to the f/4 aperture, maintaining f/2.8 only from 16-22mm. Check out the max aperture ranges below:
| Focal length | Max Aperture |
| --- | --- |
| 16mm | f/2.8 |
| 22mm | f/3.0 |
| 28mm | f/3.2 |
| 34mm | f/3.4 |
| 40mm | f/3.6 |
| 52mm | f/3.8 |
| 62mm | f/4.0 |
Check current pricing from these affiliates
Image quality
Sharpness
Wide open the lens is a little soft, but not any softer than I would expect since most lenses perform this way. Stopping down improves sharpness until around f/11 where diffraction starts to take it's toll. Overall this lens gives a decent performance and is a step up from the consumer and even the prosumer lens options currently available.
Center Image Sharpness Samples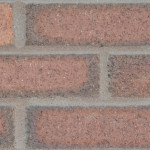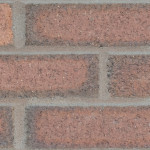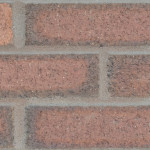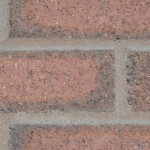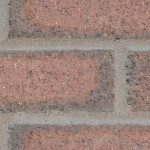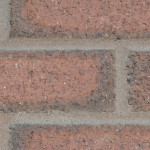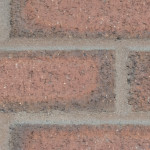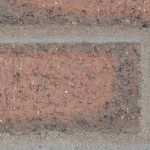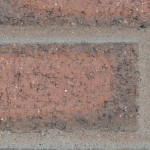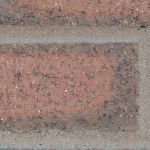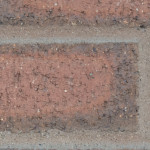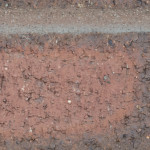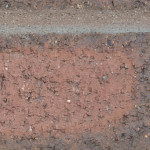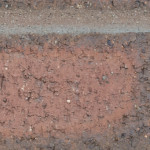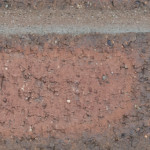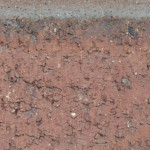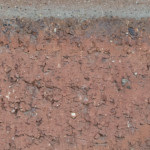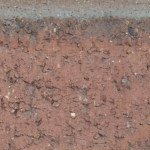 Corner Image Sharpness Samples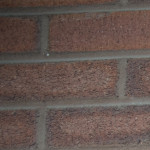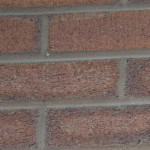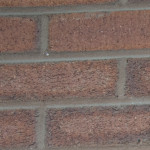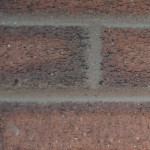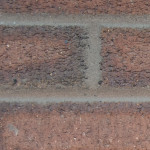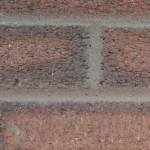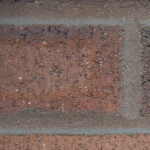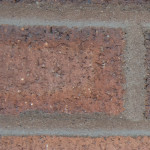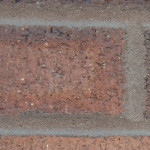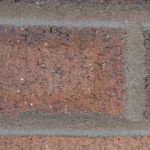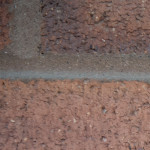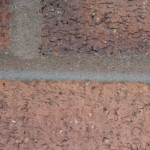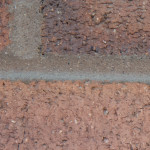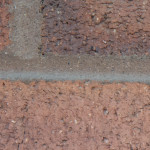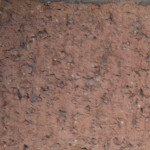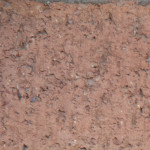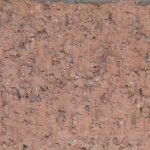 Vignetting
The lens does vignette quite heavily wide open, but stopping down helps to remedy the situation. By designing the lens with a 72mm filter thread this helps the situation vs if they used the more standard 67mm filter threads. Unfortunately this means if you decide to pair this lens with the excellent 70-200mm f/4 or the 70-200mm f/2.8 lens you will be carrying 2 different filter sets. This is one thing that is a little bit of a pet peeve for me, I wish the camera manufacturers would design a lens set that uses the same filter threads throughout a given set of lenses that they expect a photographer to own. They typically do this with the professional lenses such as the 16-35mm f/4. the 24-70mm f/2.8 (Not including the newest VR version of this lens) and the 70-200mm f/2.8. But unfortunately Nikon is bound by physics and as a result they have to use a larger diameter to help with the lens performance. The vignetting can be seen in the distortion samples above.
Distortion
The lens does have some pretty heavy pincushion at the widest focal lengths, requiring a +18 in Lightroom to fix. It seems to even out around 24mm then changes to minor pincushion throughout the rest of the focal range requiring -3 to -6 correction in Lightroom (click to view larger):
What I Like
I like that this lens has a faster max aperture of f/2.8-4.0 vs f/3.5-5.6 for the older AF-S 16-85mm lens. I also like the unique squared off lens shade as it seems to offer better efficiency at blocking stray light from causing flare. The build quality is quite good and autofocus performance is quick.
What I Don't Like
First of all, I think the price is a little on the high side. I would have preferred to see the lens retail for around $799 instead of over $1000. I also wish it had a 67mm filter thread to match up with the awesome Nikon AF-S 70-200mm f/4 VR. I also wish it was weather sealed.
The Bottom Line
This lens will surely be a popular lens choice for serious amateurs and pros shooting the Nikon APS-C (DX) format who want to stick with genuine Nikkor glass on their Nikon bodies. While the initial price is a little bit expensive for a variable aperture zoom, there are not a lot of options out there for DX standard zoom lenses with an f/2.8 starting aperture. Sigma does make a similar lens in the 17-70 f/2.8-f/4 that typically tests very well, but that lens is significantly less expensive than the Nikon (about 60% less!). Additionally, both Sigma and Tamron offer 17-50mm f/2.8 constant aperture lenses that are also about 40% less than the Nikon. The build quality of the Nikon is a step up from the Tamron (I haven't used the Sigma) and the Autofocus is faster and offers full time manual override, but the question of the day is does the Nikon justify the extra cost? For some users, the answer is a resounding "yes" but for those that are a little more budget conscientious the Sigma and Tamron offerings are quite a bit less money and hard to justify the higher price. Like most things, you pay a lot more for a little better performance. The Nikon is a very compelling offering and it is good to see Nikon showing some DX lens love again.

Not sure if this lens is for you? Try it before you buy it! Rent from borrowlenses.com!
Overall User Rating
4.62 out of 5
based on 140 user reviews online.
: 76% (106.12)
: 17% (23.73)
: 3% (4)
: 2% (3.15)
: 2% (3)