Dave has been teaching photography classes and workshops to aspiring students for over 10 years. From classes and workshops to his book, "Foundations of Photography" as well as personal instruction, Dave can help you learn to be the better photographer you have always dreamed of becoming.
Workshops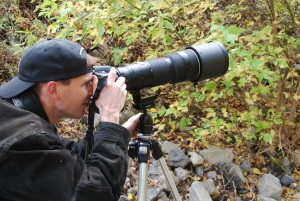 Workshops are a fun, hands-on way to learn photography in interesting locations. Dave is always looking for new and exciting workshops to offer so be sure to check back often!
Classes
Dave teaches a variety of classes at The Imaging Depot in Layton, Utah. Learn everything from basic camera operation, composition & Lighting, Exposure to processing RAW images in Lightroom and specialty photography such as Portraits, sports and Macro.
View Schedules:
Photography Classes and Workshops Reviews
I've learned so much about my camera that I never knew. I really enjoyed this class
It was so informative and Dave McLelland was so thorough and willing to answer our questions and teach in a positive manner. It was so awesome.
I really enjoyed how Dave took time to talk to us personally and answer our questions one on one!
Took the time to answer questions, very knowledgeable.
Dave answered all questions clearly. A lot of information was covered and it was very helpful.
Materials presented was good knowledge and I loved that we got to practice with the studio set up.