Nikon AF-S 200-500mm f/5.6E ED VR Lens Review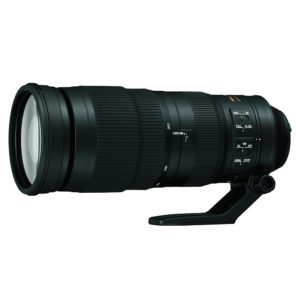 I was very excited about the new Nikon AF-S 200-500mm f/5.6e VR Lens announcement even though I don't (currently) own a Nikon DSLR. It is awesome to see one of the camera makers come out with a more budget friendly super telephoto lens that goes above 300mm but doesn't cost an arm and a leg. Although at about $1400 it is still considered an expensive lens, but when you look at the alternatives such as the Nikon 80-400mm that is nearly double the price and doesn't have the reach, the new 200-500 lens looks like a real bargain. But how good is it? Read my Nikon AF-S 200-500mm f/5.6e VR Lens Review to find out.
Pricing*
Nikon AF-S NIKKOR 200-500mm f/5.6E ED VR Lens&nbsp-&nbsp$1400
*Pricing from Manufacturer's website - Current selling price may be different.
Check current pricing from these affiliates
Image quality
Sharpness
Overall the lens puts out a decent performance. Images are reasonably sharp throughout the zoom range and look good. The 80-400mm II lens is sharper, but it also costs about twice as much, so to expect performance that is on par with that lens and offers 500mm as a bonus would be too much to expect. The image quality is better than a 70-300mm consumer lens with a 1.7x or 2x teleconverter at similar focal ranges, plus your autofocus still works! These test images were shot with the Nikon D750 FX (Full Frame) DSLR body.
NOTE: There have been some questions about the 400mm sample shots and I am planning to retest the lens at that focal length. The shutter speed was quite slow and may have contributed to the softness seen here. The lens was mounted on a Manfrotto Carbon Tripod with a Kirk Photo BH-2 head that is usually pretty stable, and I used mirror lockup with a remote shutter release for the test shots. Unfortunately, the lens is in short supply so I am not sure when I will be able to retest it.
Center Sharpness(Click to view full size)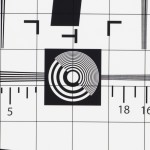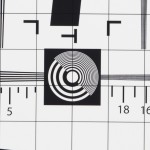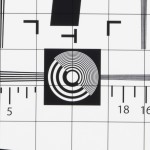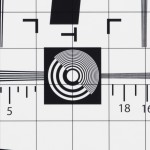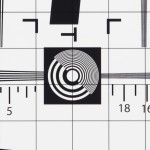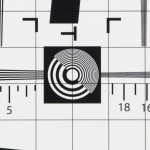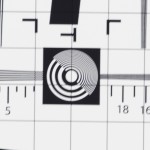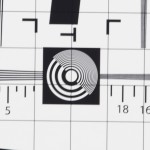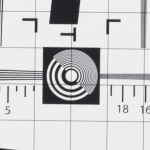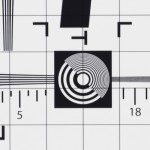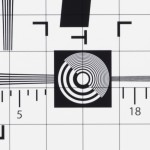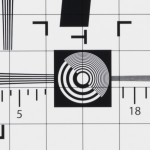 Corner Sharpness(Click to view full size)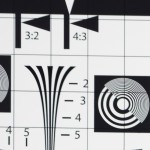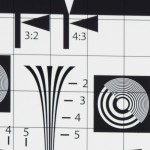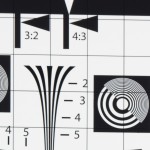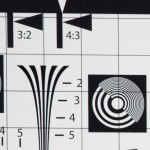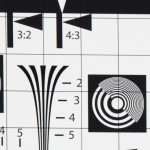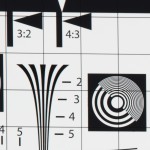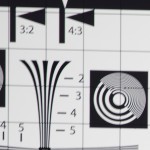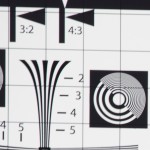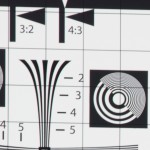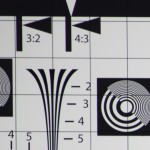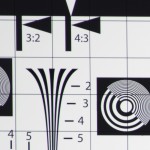 Vignetting
This lens does a reasonably good job controlling vignetting, even wide open and at 500mm. yes there is some vignetting, but it is easily corrected and again once Adobe releases an update for this lens profile, this will be even easier to fix.
Distortion
The Nikon 200-500mm f/5.6e VR lens does suffer from pincushion distortion throughout the zoom range. Because the lens is so new, there is not a lens profile for this lens in Lightroom when I reviewed this lens. I am certain that Adobe will update the Raw converter with a profile for this lens which will correct the distortion like it does for other lenses for which they have produced profiles.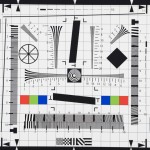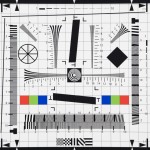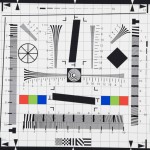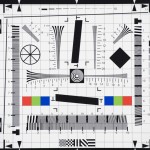 Chromatic Aberration
The lens does a decent job of controlling CA up to around 300mm, but at 400mm and 500mm there is a fair amount of CA, but until Adobe gives us a lens profile for this one, you can manually correct this using the Lens correction tools. It was a little disappointing to see the amount of CA in the lens at the longer focal lengths, but I think this lens does perform slightly better than the Nikon AF-S 70-300mm f/4.5-5.6 VR lens. You can see the CA in the sample images from the sharpness section above.
Build Quality
Overall the Nikon 200-500 lens feels decently built. The zoom and focus rings have a moderate amount of friction, which is a good thing. The lens does feature a zoom lock for the 200mm setting only, and initially it doesn't feel like it will be needed, but as the lens gets used it will probably be a nice feature to have and I am glad Nikon included it. The front element is rather large and as a result heavy which will contribute to the lens extending while walking around. The tripod mount took a fair amount of torque to tighten it down, and didn't feel as smooth as some of the other, more expensive Nikon lens tripod mounts, but this is the least expensive lens to include a tripod mount, and the 70-200mm f/4 lens does not include one, so I am glad Nikon didn't leave it out. Once nice feature is the lens is a constant f/5.6 aperture so if you are shooting wide open at 200mm and then zoom in to 500mm the aperture won't change. This is a nice touch by Nikon.
What I Like
I really like that this is a constant f/5.6 aperture throughout the zoom range. The Tamron and Sigma 150-600mm lenses are variable aperture lenses going up to f/6.3.
I also like the pricing on this lens. If you had told me the specs for this lens before it was announced I would have put the pricing at around $1700. Coming in under $1400 is a real surprise
What I Don't Like
The VR seems to be a bit jumpy from shot to shot. I tested this against the Tamron and did not see the same behavior. I wish the lens was weatherproofed to match the D7xxx series cameras as a minimum since this is a combo that would do well for birding and it does rain sometimes.
The Bottom Line
As I mentioned, I was excited about this lens. I hope the other camera manufacturers are paying attention and follow Nikon's example to provide us with a (relatively) inexpensive zoom lens that goes beyond 300mm. In addition this lens is compatible with the Nikon Teleconverters and will even autofocus with the 1.4 on bodies that support an f/8 sensitive center point such as the Nikon D7200, D750 and D810 cameras – this is a bonus since no other camera maker offers f/8 AF in anything less than their flagship bodies that cost around $5,000. The build and image quality are right where I expected them to be, which is inline with a consumer grade lens, and that is not necessarily a bad thing. If you want better image quality, then you will need to pony up nearly double the cost to get the Nikon 80-400mm lens and you will be limited to 400mm. Overall this is a good lens and I expect that Nikon will sell quite a few of them. Be prepared, though, it is a heavy lens, and even though it has a good image stabilizer, I would strongly recommend using this lens with a good tripod or monopod, just to save your arms.
Overall User Rating
4.81 out of 5
based on 980 user reviews online.
: 85% (833.06)
: 13% (122.8)
: 2% (14.76)
: 1% (6.38)
: 0% (3)