Canon EF 70-300mm f/4-5.6 IS USM Lens Review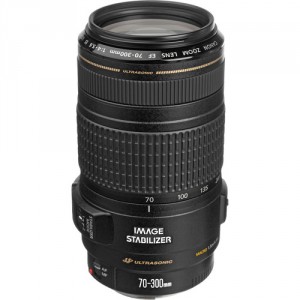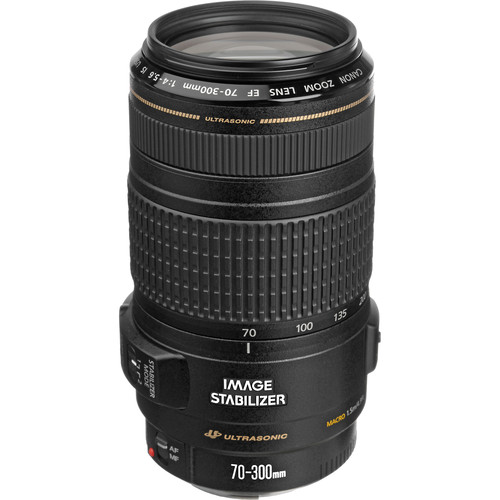 The Canon EF 70-300mm f/4-5.6 IS USM is a very popular consumer zoom lens designed for full frame Canon DSLR cameras and can also be used on Canon APS-C bodies such as the Rebel series of camearas. The Lens features Canon's Image Stabilization (IS) technology allowing photographers to hand hold the lens at up to 4 shutter speeds slower than the 1/focal length guideline. Of course image stabilization won't help with moving subjects and due to the lens' relatively slower variable max aperture of f/4-5.6, you will need to increase the ISO sensitivity to keep shutter speeds higher in lower light situations.
Pricing*
Canon EF 70-300mm f/4-5.6 IS USM&nbsp-&nbsp$649.99
*Pricing from Manufacturer's website - Current selling price may be different.
Check current pricing from these affiliates
Image quality
Overall image quality is decent for a consumer grade 70-300mm lens. Canon does produce an "L" series version of the 70-300mm and it is sharper, although at over twice the price that is to be expected.
Sharpness
From 70mm to 200mm the Canon EF 70-300mm f/4-5.6 IS USM Lens is pretty sharp, but at 300mm the lens does show some softening. This is not uncommon in this class of lens as I have seen similar performance in the other consumer grade 70-300mm lenses.
Center Samples – click for 100% Crops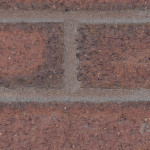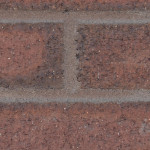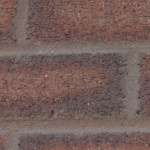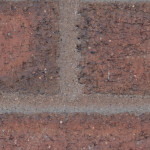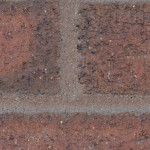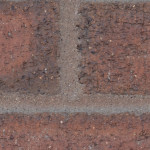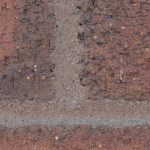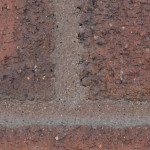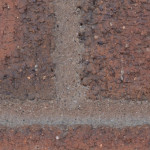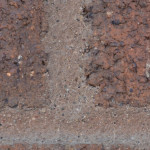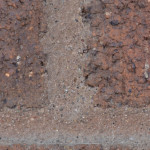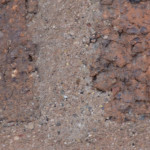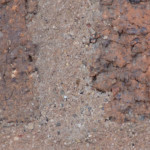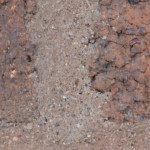 Corner Sharpness – click for 100% crops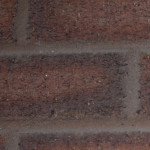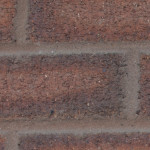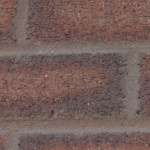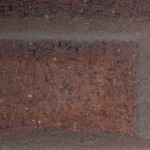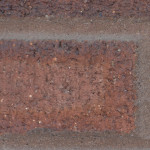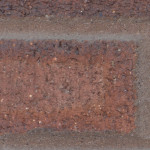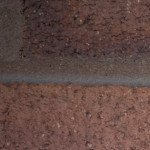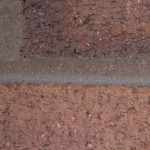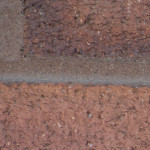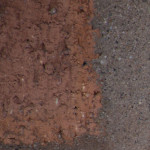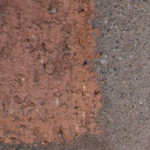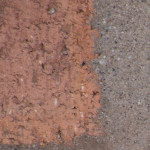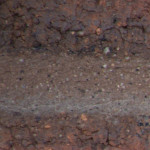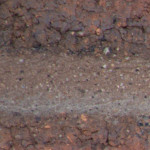 Distortion
Most telephoto lenses give decent distortion performance and the Canon EF 70-300mm f/4-5.6 IS USM is no exception. At 70mm there is a slight amount of barrel distortion that evens out around 140-150mm then there is slight pincushion out to 300mm. The distortion is automatically corrected when shooting on Canon EOS bodies that support lens corrections when enabled and in JPG mode, while many RAW conversion programs such as Lightroom have a lens profile for this lens.
Build Quality
The build quality is decent and comparable with other mid-level consumer lenses. The lens does feature a focusing distance window and appears to be made from mostly high quality plastics and a metal mount.
What I Like
Image Stabilization
58mm filter size
What I Don't Like
Not internally focused (front element rotates when the lens focuses)
Does not use Canon's better quality USM focusing system making the lens a little louder and slower to acquire focus.
Does not include a lens shade (Canon only includes them with their "L" series lenses)
The Bottom Line
Other than the Micromotor USM and rotating front element, the Canon EF 70-300mm f/4-5.6 IS USM lens is a pretty good performer. However, when compared to the Tamron 70-300mm f/4-5.6 VC USD the value starts to drop. The Canon is sharper than the Tamron up to 200mm, but at 300mm the two lenses perform about the same, and let's face it, most people purchase 70-300mm lenses to use at 300mm. The Tamron does use a better autofocus system that features an internally focusing lens group, full time manual focus override, includes a lens shade, and a slightly better feeling lens build. However, the Tamron is a little larger than the Canon, and uses a non-standard (for Canon) 62mm filter thread, but at $200 less makes it a slightly better value. Canon does make an "L" version of the 70-300mm lens that is fantastic, but costs quite a bit more. Canon also makes a unique "DO" (Diffactive Optics) version that features about the same image quality, but better build and autofocus than the 70-300mm IS, but in a more compact package. However, the DO version costs about the same as the "L" version making the choice between the two alternate Canon options pretty much a no-brainer.
Overall User Rating
4.54 out of 5
based on 1958 user reviews online.
: 63% (1237.3)
: 31% (599.2)
: 4% (74.3)
: 1% (28.1)
: 1% (19.1)