Canon EF 70-200mm f/4L USM Lens Review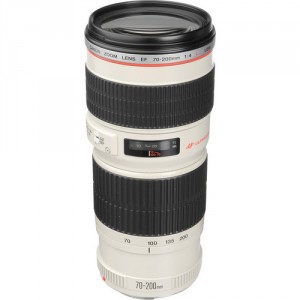 The Canon EF 70-200mm f/4L USM is one of the least expensive "L" series lenses from Canon for Full Frame and APS-C Digital SLR bodies. This lens is extremely popular thanks to it's small size, light weight, excellent image quality and great price! I have owned this lens twice and each time I sold it I regretted it. It is not much larger than the 70-300mm consumer zoom lenses and does not cost a whole lot more either making this an excellent choice for photographers looking for a great lens value.
Pricing*
Canon EF 70-200mm f/4L USM&nbsp-&nbsp$649.99
*Pricing from Manufacturer's website - Current selling price may be different.
Check current pricing from these affiliates
Overall User Rating
4.79 out of 5
based on 1430 user reviews online.
: 82% (1177.41)
: 15% (220.87)
: 2% (23.29)
: 0% (5.43)
: 0% (3)