Canon EF 35mm f/1.4L II USM Lens Review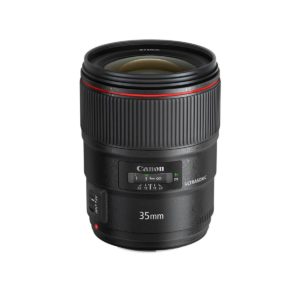 The Canon EF 35mm f/1.4L II USM wide angle prime lens is the second generation version of the ubiquitous wide and fast lens for Canon Full frame bodies. It can also be mounted on APS-C bodies, yielding a 44mm equivalent field of view.
The lens is quite large and heavy, but that is typical for this class of lens, although the Sigma 35mm f/1.4 art is a bit smaller in diameter. Either the canon is a little over engineered or the Sigma is a little under, or both.
Pricing*
Canon EF 35mm f/1.4L II USM&nbsp-&nbsp$1799.00
*Pricing from Manufacturer's website - Current selling price may be different.
Check current pricing from these affiliates
Overall User Rating
4.95 out of 5
based on 38 user reviews online.
: 95% (36)
: 5% (2)
: 0% (0)
: 0% (0)
: 0% (0)