Sony FE 100-400mm G Master Lens Review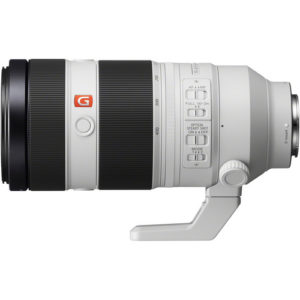 The Sony FE 100-400mm G Master Telephoto Lens was the first truly "long' telephoto lens to go higher than 300mm in the sony E/FE mount. As a G Master lens the lens sets a very high expectation for excellent image quality as well as build quality. This lens truly feels solid and delivers on the G Master level.
Pricing*
Sony FE 100-400mm G Master&nbsp-&nbsp$2499.99
*Pricing from Manufacturer's website - Current selling price may be different.
Check current pricing from these affiliates
Overall User Rating
4.68 out of 5
based on 291 user reviews online.
: 82% (239)
: 10% (29)
: 4% (12)
: 1% (4)
: 2% (7)