Canon EF-S 15-85mm f/3.5-5.6 IS USM Lens Review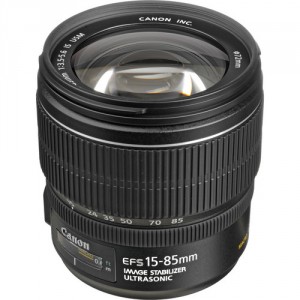 The Canon EF-S 15-85mm f/3.5-5.6 IS USM lens is a mid-tier lens offering nearly 6x zoom range from a very wide 15mm (24mm equivalent) to 85mm (135mm equivalent) range. The lens features Canon's image stabilization (IS) technology and USM focusing motor for fast and silent autofocus operation. The lens is considered to be a step above the typical entry and mid level kit lenses such as the 18-55mm and the 18-135mm while not quite reaching the quality of the "L" grade lenses from Canon. I have personally owned and used this lens, and while I have not formally reviewed it, I liked the lens overall other than the larger 72mm filter thread. I would have preferred it to be a 67mm filter instead.
Pricing*
Canon EF-S 15-85mm f/3.5-5.6 IS USM&nbsp-&nbsp$799
*Pricing from Manufacturer's website - Current selling price may be different.
Check current pricing from these affiliates
Sample Images
Click image to view larger - use your browser's "Back" button to return to this page.
Overall User Rating
4.62 out of 5
based on 779 user reviews online.
: 69% (536)
: 26% (201)
: 3% (22)
: 2% (14)
: 3% (23)