Canon has announced a new version of the Speedlight 600EX RT flash unit: the Speedlight 600EX II-RT Flash. The original Speedlight 600EX RT Flash was the first to offer built-in radio triggering by a camera manufacturer. I have used the original version for a location photo shoot and came away VERY impressed with the technology. It took us a little while to figure it all out, but once it was set we could concentrate o the photos and not have to worry about the flash and camera settings. The new version just announced promises faster recycling times and should be every bit as good as the original. The improved recycle time of the Speedlight 600EX II-RT Flash should be a great benefit, especially for portrait and wedding photographers.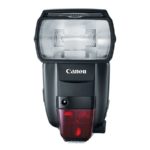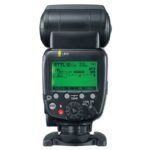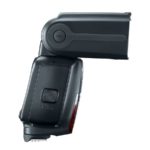 Speedlight 600EX II-RT Flash Press release:
MELVILLE, N.Y., May 11, 2016 – Spring is all about having the right look and Canon U.S.A., Inc., a leader in digital imaging solutions, is giving photographers of all levels two new options that can improve their creativity and versatility; the Canon Speedlite 600EX II-RT flash.
Photographers looking to take rapid-fire flash images will appreciate the improved recycling time in the new Canon Speedlite-600EX II-RT flash. Those looking to explore the world of macro photography will appreciate the stylish compact look of the new Canon EF-M 28mm f/3.5 Macro IS STM lens, the first EF-M Macro Lens for the Canon EOS M Camera System, which features Image Stabilization and a pair of built-in miniature Macro Lites to enhance image quality during close-up photography.
The Canon Speedlite 600EX II-RT flash Offers Improved Recycling Time and More
The Speedlite 600EX II-RT flash is compatible with most EOS cameras. It replaces Canon's top-of-the-line Speedlite 600EX-RT, and improves recycling time by approximately 1.1 to 1.5 times* during continuous flash shooting when using AA batteries and up to 2 times* when adding the new optional Compact Battery Pack CP-E4N.
Additional Speedlite 600EX II-RT flash features include:
Zoom flash head covers wide focal length range of 20–200mm; maximum guide number is 197 ft./60m at ISO 100, making Speedlite 600EX II-RT flash the most powerful flash unit in the EOS system.
Wireless flash shooting support is available for both radio and optical transmission with compatible Canon Speedlites, offering users greater functional range when using flash.
Multiple flash system support allows control of up to five groups of compatible Canon Speedlites.
Dust- and water-resistant body for reliable operation in harsh environments.
Flash-readiness indicator on the display panel, simplified button and dial operation and variable manual flash output.
New, specially designed accessories supplied include a built-in bounce adapter, plus SCF-E3 hard-type color filter sets, and a soft case. The new Compact Battery Pack CP-E4N is available as an optional accessory for faster recycling time and more flashes per charge.
Illuminated dot matrix LCD panel for enhanced display information, including flash mode and usable distance ranges plus C.Fn (Custom Function) and P.Fn (Personal Function) settings.

The Canon Speedlite 600EX II-RT electronic flash unit is scheduled to be available through authorized Canon dealers in June 2016 for an estimated retail price of $579.991.

Read more: http://www.canonrumors.com/canon-officially-announces-the-speedlite-600ex-ii-rt-ef-m-28mm-f3-5-macro-is-stm/#ixzz48N1o6nFz