Canon announced the much anticipated new mirrorless body, the EOS M5 camera and lenses. I have been shooting with a Sony A6000 for almost 2 years as my travel and point and shoot body for when I want to go small and light. I have overall enjoyed the Sony aside from a few issues that I hope Canon has addressed in the new M5.
The first issue is Battery Life, and I don't think there is much that can be done without a larger battery which would mean a larger body, so I don't expect anything to be different in that regard.
The second issue is start up time. If I have not used the camera for a day or two, it can take up to 3 or 4 seconds for the camera to be ready to shoot which is very annoying, especially when it causes me to miss a shot. One of the features that Canon says about the new M5 is faster start up time, but I am not sure if it is faster than my A6000 or if they mean faster than the older M series bodies.
The third and final thing is low light auto-focus. I have used Canon's dual pixel tech in the 70D and came away quite impressed. So impressed that I have often said that Canon should incorporate the technology into their mirrorless system. This new camera will likely find it's way into my camera bag in the near future. I think it will be a GREAT compliment to my Canon EOS 6D, especially with the newly announced EF 70-300mm f/4.5-5.6 IS USM II lens!
Images (click to view larger)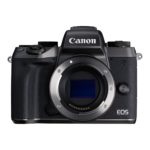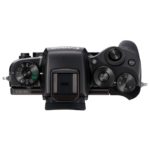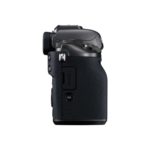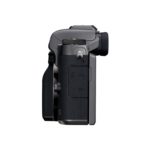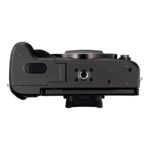 In addition to the new body, they also announced a new 18-150mm (29-240mm full frame equivalent) lens. The lens is quite compact for an 8x zoom. The filter size is only 55mm, which is another odd size for Canon. I think they could have made it 58mm and kept it in line with other lenses in the lineup. The max aperture is variable from f/3.5 at the wide angle to f/6.3 at telephoto. This will make the lens a little less effective at longer focal lengths in low light, but with the high ISO capability of the new 80D, if they used the same sensor in the M5, this will not be much of a problem at all. I will discuss the new EF 70-300mm f/4.5-5.6 IS USM II lens that was announced in a
separate post
.
Pricing and Availability:
The Camera will be available in the following options and prices (links are to Adorama if you want to preorder yours):
First Look Videos
Adorama
DP Review
Press Release
CANON U.S.A INTRODUCES THE LATEST MEMBERS OF THE EOS FAMILY THE EOS M5 DIGITAL CAMERA AND ITS FIRST EF-M HIGH POWER ZOOM LENS
EOS M5 Camera Provides The Fastest Autofocus (AF) speed of EOS M-Series and a built-in Electronic Viewfinder
MELVILLE, N.Y., September 15, 2016 – Canon U.S.A., Inc., a leader in digital imaging solutions, today announced the latest additions to its EOS M series system – the new Canon EOS M5 Interchangeable Lens Digital Camera and compact EF-M 18-150mm f/3.5-6.3 IS STM lens. The EOS M5 camera features a 24.2 Megapixel APS-C sized CMOS sensor, DIGIC 7 Image Processor and the fastest AF speed in the EOS M-series , enabling photographers to capture clear, sharp, high-resolution images and Full HD videos. It is also the first in the EOS camera line to include the low energy Bluetooth® Smart feature that can maintain a constant connection with your compatible smartphone or tablet when you use the Canon camera connect application and both applications are active. The versatile EF-M 18-150mm f/3.5-6.3 IS STM lens is compatible with all Canon EOS M series digital cameras, and is a great option for photographers looking to capture scenic landscapes while traveling to close-up shots from afar.
"The new capabilities found in the Canon EOS M5 Camera and EF-M 18-150mm f/3.5-6.3 IS STM lens set a new standard for our EOS M series of cameras and lenses, showing that Canon is constantly incorporating performance enhancements desired by our customers," said Yuichi Ishizuka, president and COO, Canon U.S.A., Inc. "When paired together, the new EOS M5 camera and EF-M 18-150mm f/3.5-6.3 IS STM lens provide image-makers of all levels with powerful tools that enable them to capture a variety of remarkable images and videos."
In addition, advanced photographers will appreciate the improved operability of the EOS M5 camera. It has a built-in electronic viewfinder (EVF) and Canon's Dual Pixel CMOS AF for capturing stills and shooting video with smooth and precise autofocus. This allows for Touch and Drag AF so users can easily switch the subject of their focus by dragging the AF frame directly on the LCD panel, even while looking through the camera's EVF. Focus peaking allows users to highlight the area of the image that is in focus from within the EVF or LCD monitor. In addition to its touchscreen operability, the EOS M5 camera also has easily accessible dials that allow you to quickly adjust your settings on-the-go.
Key Features of the Canon EOS M5 Camera Include:
24.2 Megapixel CMOS (APS-C) sensor, ISO 100–25600.
Fast and smooth Dual Pixel CMOS AF helps you capture stills and shoot video with quick and precise autofocus.
High-speed continuous shooting at up to 7.0 fps (up to 9.0 fps with AF Lock) and new DIGIC 7 Image Processor with improved AF tracking performance.
Full HD 60p helps capture fast-moving subjects and brilliant results in MP4 format.
Digital IS with 5-axis image stabilization when shooting movies plus increased image stabilization with both lens optical IS and in-camera digital IS when shooting with an IS lens.
Built-in high-resolution EVF (approx. 2,360,000 dots) with new Touch and Drag AF lets you manually move the AF frame displayed for more precise focusing in different shooting situations.
Intuitive touch screen 3.2 tilt-type (85° up/180° down) LCD monitor (approx. 1,620,000 dots) enables flexible positioning and clear viewing.
Easily customize functions while shooting using the Main Dial, Quick Control Dial, Dial Function Button and Exposure Compensation Dial.
Built-in Wi-Fi® and NFC allows for easy sharing and transferring of images and videos.
Equipped with Bluetooth®iii Smart for smooth pairing with a compatible smartphone by powering on both devices for easy photo sharing and remote control possibilities.
Shorter camera startup time and interval time between each image capture for a more efficient shooting experience.
Compatible with EF-M lenses as well as the full line of EF and EF-Sviii lenses and Speedlites for expanded creativity.
The Canon EOS M5 also features Combination IS with in-camera 5-axis image stabilization, while capturing video, a first in the Canon EOS series. With a compatible lens attachediv, Combination IS leverages optical IS and in-camera digital IS to help create tremendously smooth videos. The DIGIC 7 Image Processor makes the 5-axis IS possible even with lenses that do not contain IS, because the in-camera image stabilization functions independently to help reduce camera shake when shooting videos.
Additionally, the EOS M5 camera shoots impressive time-lapse videos. The EOS M5 camera also allows for easy panning by setting the optimal shutter speed after analyzing the camera's panning speed and how fast the subject is moving.
The new Canon EF-M 18-150mm f/3.5-6.3 IS STM lens offers a high-zoom ratio, expanding the range of photographic possibilities for EOS M digital cameras. Its image stabilizer helps with reducing image blur and making image and video shooting easier at longer focal lengths. Along with the enhanced performance, the EF-M 18-150mm f/3.5-6.3 IS STM lens is compact and lightweight, making it a versatile and convenient lens to carry.
Key Features of the Canon EF-M 18-150mm f/3.5-6.3 IS STM Lens Include:
Canon's first EF-M high-zoom power lens covering a broad range of shooting scenes with a high-zoom ratio of up to 8.3x (29–240mm equivalent).
Compact and lightweight design allows for easy portability.
Optical design helps provide excellent image quality across a broad zoom range comparable to the EF-S 18–135mm f/3.5–5.6 IS USM lens.
Maximum magnification of 0.31x at focal length 150mm.
Image Stabilizer effect at up to 4 stops of shake correction helps capture sharp images.
Pricing and Availability
The new Canon EOS M5 camera is scheduled to be available through authorized Canon dealers or through the Canon Online store at http://shop.usa.canon.com/ in November 2016, for an estimated retail price of $979.99 for the body only. It will also be sold as part of body-and-lens kits with EF-M 15-45mm/F3.5-6.3 IS STM zoom kit lens (estimated retail price of $1,099.00, scheduled to be available early November 2016 ), and with the new EF-M 18-150mm f/3.5-6.3 IS STM lens for an (estimated retail price of $1,479.00x, scheduled to be available early December 2016x)
In addition, the new Canon EF-M 18-150mm f/3.5-6.3 IS STM lens, available in graphite and silver colors, is scheduled to be available in December 2016 for an estimated retail price of $499.99x.
Additional optional EOS accessories include a Body Jacket (EM-E2) and Neck Strap (EH29-CJ) that come in black or brown. For more information please visit: http://mseriescameras.usa.canon.com
Canon EOS M5 specifications
Price
MSRP
$979 (body), $1099 (w/15-45mm lens), $1479 (w/15-150mm lens)
Body type
Body type
SLR-style mirrorless
Body material
Metal
Sensor
Max resolution
6000 x 4000
Other resolutions
3:2 (6000 x 3368, 3984 x 2656, 2976 x 1984, 2400 x 1600), 16:9 (6000 x 3368, 3984 x 2240, 2976 x 1680, 2400 x 1344), 4:3 (5328 x 4000, 3552 x 2664, 2656 x 1992, 2112 x 1600), 1:1 (4000 x 4000, 2656 x 2656, 1984 x 1984, 1600 x 1600)
Image ratio w:h
1:1, 4:3, 3:2, 16:9
Effective pixels
24 megapixels
Sensor photo detectors
26 megapixels
Sensor size
APS-C (22.3 x 14.9 mm)
Sensor type
CMOS
Processor
Digic 7
Color space
sRGB, Adobe RGB
Color filter array
Primary color filter
Image
ISO
Auto, 100-25600
White balance presets
6
Custom white balance
Yes
Image stabilization
Sensor-shift
Image stabilization notes
5-axis
Uncompressed format
RAW
JPEG quality levels
Fine, standard
File format

JPEG (Exif v2.3)
Raw (Canon CR2, 14-bit)

Optics & Focus
Autofocus

Contrast Detect (sensor)
Phase Detect
Multi-area
Center
Selective single-point
Tracking
Single
Continuous
Touch
Face Detection
Live View

Autofocus assist lamp
Yes
Manual focus
Yes
Number of focus points
49
Lens mount
Canon EF-M
Focal length multiplier
1.6×
Screen / viewfinder
Articulated LCD
Tilting
Screen size
3.2″
Screen dots
1,620,000
Touch screen
Yes
Screen type
TFT LCD
Live view
Yes
Viewfinder type
Electronic
Viewfinder coverage
100%
Viewfinder resolution
2,360,000
Photography features
Minimum shutter speed
30 sec
Maximum shutter speed
1/4000 sec
Exposure modes

Program
Shutter priority
Aperture priority
Manual

Built-in flash
Yes
Flash range
5.00 m (at ISO 100)
External flash
Yes
Flash X sync speed
1/200 sec
Continuous drive
9.0 fps
Self-timer
Yes (2 or 10 secs, custom, remote)
Metering modes

Multi
Center-weighted
Spot
Partial

Exposure compensation
±3 (at 1/3 EV steps)
AE Bracketing
±2 (3 frames at 1/3 EV steps)
WB Bracketing
No
Videography features
Modes

1920 x 1080 @ 60p / 35 Mbps, MP4, H.264, AAC
1920 x 1080 @ 30p / 24 Mbps, MP4, H.264, AAC
1920 x 1080 @ 24p / 24 Mbps, MP4, H.264, AAC
1280 x 720 @ 60p / 16 Mbps, MP4, H.264, AAC

Microphone
Stereo
Speaker
Mono
Storage
Storage types
SD/SDHC/SDXC card
Connectivity
USB
USB 2.0 (480 Mbit/sec)
HDMI
Yes (micro-HDMI)
Microphone port
Yes
Headphone port
No
Wireless
Built-In
Wireless notes
802.11/b/g/n with Bluetooth and NFC
Remote control
Yes (Via smartphone or wireless remote)
Physical
Environmentally sealed
No
Battery
Battery Pack
Battery description
LP-E17 lithium-ion battery & charger
Battery Life (CIPA)
295
Weight (inc. batteries)
427 g (0.94 lb / 15.06 oz)
Dimensions
116 x 89 x 61 mm (4.57 x 3.5 x 2.4″)
Other features
Orientation sensor
Yes
GPS
None