I am frequently asked for accessory recommendations by my students. In order to help them, I have created this list of the accessories that I think every photographer should have. I have included links for many of the recommended products to purchase from amazon.com. Your purchase helps support this site. Thanks!!
Extra Batteries
Cameras are battery hogs, and when the battery dies we are stuck until we can recharge the battery. Carrying at least one spare is a good idea, because even if you find a store that sells camera batteries, they need to be charged before they can be used. Look, it's Bigfoot! Make sure you have a battery so you don't miss that once in a lifetime shot. Be sure not buy cheap batteries. Cameras are very sensitive and a battery that provides too much or not enough power can damage your camera and will void your warranty. I prefer to buy the manufacturer branded batteries from reputable sources to ensure I am getting genuine batteries for my expensive cameras. Some cameras have an option for a battery grip. This allows you to run 2 batteries, doubling your battery life and providing a portrait shutter release which enables you to hold your camera correctly when shooting vertically.
Extra Memory
Memory is just as important as extra batteries. If you run out of memory you have to start reviewing images and decide which one to delete which can lead to accidentally deleting the wrong images, memory card corruptions or worse yet, not being able to take the picture at all. Look, the lochness monster just joined Bigfoot for lunch. I prefer to buy memory cards produced by Lexar and Sandisk. Cheap memory cards can fail and even physically fall apart on you. Trust your memories to tried and tested memory cards.
Tripod
A tripod is one of the most important accessories a photographer can own and use. Yes, they are a pain to carry and set up, but if you want the sharpest images your camera is capable of capturing, a tripod will make the difference. Avoid the cheap tripods as they are typically very flimsy and don't offer much support. I prefer Manfrotto tripods and if you can afford it, carbon fiber is the way to go! Not only is Carbon lighter to carry, it is strong, and in the cold weather months the carbon fiber doesn't conduct the cold like aluminum.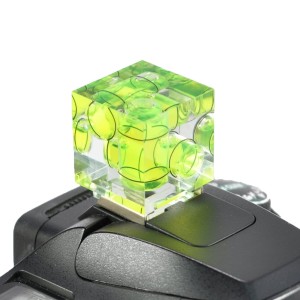 Hot Shoe Bubble Level
Nothing can hurt a photo more than a slightly off level horizon line. Your viewer will feel like they are on a boat that is starting to capsize and it is uncomfortable. While you can typically fix this quite easily in post processing (especially in Lightroom or Photoshop), it only takes a few seconds to attach the bubble level to your hot shoe and adjust your camera to ensure it is level. This prevents loss of edges when you rotate the image slightly in post so that the edges are nice a straight.
Filters
Aside from the protective uv filter, I also recommend a circular polarizing filter and a neutral density filter. These filters allow you to improve your photos in certain situations. The circular polarizer is great for enhancing blue skies, but it also removes reflections from non metallic objects such as water and glass, it also cuts through a slight amount of haze and shows the true color of foliage in your images. Neutral density filters are like sun glasses for your camera allowing you to use wider apertures or slower shutter speeds in bright light. I really like the new variable neutral density filters. Now I only have to carry a single filter that adjusts from 2 to 10 stops of light blocking.
Bags
I might have a camera bag problem, at least according to my wife. I am always looking for that perfect camera bag, and as a result have purchased many bags since there is not a perfect one bag solutions. I tend to prefer backpacks and slings, but also use holsters depending on what I am doing and which camera and accessories I am taking with me. I like the Lowepro brand of bags myself, but have had good experience with Tamrac as well. Bags are very personal and it is hard to recommend a single bag.
Straps
I personally hate neck straps, especially the straps that come with the camera. They are uncomfortable, and have the camera brand and model emblazoned on them, which is thief for "steal me". I use a wrist strap myself, but have found that the neoprene neck straps are far more comfortable than the original straps if you prefer a neck strap. One very popular strap option is the Rapid Strap by Black Rapid. This strap is more like a shoulder sling that holds your camera by the tripod mount instead of the strap lugs.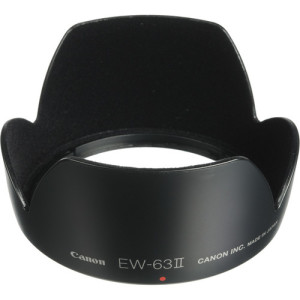 Lens Hood
Here is my Canon pet peeve, only their L series lenses include a lens shade, while all non-L series lenses do not. At least they are consistent. Nikon includes a lens hood with most of their lenses, but a few of their kit lenses have started shipping without them to help lower costs. A lens shade will help to prevent lens flare when the sun hits the front element of your lens. I prefer the tulip shaped hoods, but they only work with internally focused lenses. Be sure to purchase the lens hood made specifically for your lens. Below are the most common lenses from Canon and Nikon that do not include lens hoods.
Canon EF-S 18-55mm f/3.5-5.6 IS (EW-60C)
Canon EF-S 18-55mm f/3.5-5.6 IS STM (EW-63C)
Canon EF-S 55-250mm f/4-5.6 IS STM (ET-63)
Canon EF 70-300mm f/4-5.6 IS USM (ET-65B)
Canon EF 75-300mm f/4-5.6 II (ET-60)
Nikon 18-55mm f/3.5-5.6 VR DX (HB-45)
Nikon 18-55mm f/3.5-5.6 VR DX II (HB-69)
Nikon 18-140mm f/3.5-5.6 VR DX (HB-32)
Remote Shutter Release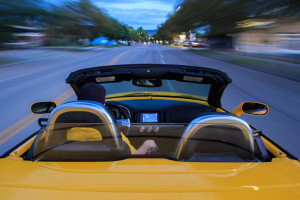 Remote shutter releases come in two primary types: wired and wireless. Be sure to check which your camera can use before purchasing. Wireless remotes are my preference since they allow you freedom to stand away from your camera including being in the picture if you desire, where wired remotes typically limit you can only be a foot or two away to release the shutter. I used a wireless remote to get the picture shown here with a two-second delay so that I could palm the remote when the picture was taken. Below are the common wired and wireless shutter releases for Canon and Nikon cameras. check your instruction manual, or manufacturers website to see which remote(s) you can use with your camera.
Canon RS60-E3
Canon RS80-N3
Canon RC-6
Nikon MC-DC1
Nikon MC-DC2
Nikon MC-30
Nikon ML-L3
Software
there is a reason the Lightroom is the de facto standard for photo editing, it is a very powerful photo editing program AND image organizing solution. I have been using Lightroom since version 3 and experimented with both versions 1 and 2. The only other program I used to recommend was Aperture, but it was only available on Mac, and it has now been replaced by Photos. What I like about Lightroom vs Photos is that I can use it on both my Mac and my PC. You have a couple of options available for purchasing Lightroom, you can subscribe for $9.99 per month (you automatically keep up with the latest version and get Photoshop, too!), or you can purchase the software outright.
Monitor Calibration
having a calibrated monitor ensures that what you see is what you get. Monitor calibration tools start at about $100 for a basic system that calibrates your screen only to several hundred dollars for complete systems that calibrate both your screen and printer. If you are editing raw files, this is a "must have" accessory!
Computer
For photo editing I strongly recommend the 27″ iMac computer, especially the newest version with the 5k screen. I have an older 27″ iMac that I use and love for photo editing. The screen is amazing for viewing images. For best results order yours with 16gb, or buy the 8gb model and add the additional 8gb yourself.