Nikon AF-S 14-24mm f/2.8G ED Lens Review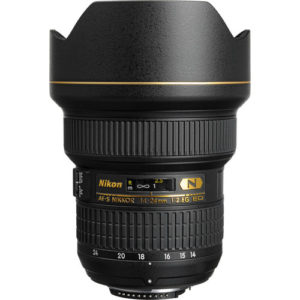 The Nikon AF-S NIKKOR 14-24mm f/2.8G ED is an ultra wide zoom lens designed for Nikon full frame digital SLR cameras. When it was introduced Nikon even had the Canon folks going nuts for it. Canon owners were buying adapters to use this lens on their Canon bodies since 1) Canon did not have anything like it and 2) It is really THAT good!
The lens features a constant f/2.8 aperture and a previously unheard of 14mm wide angle focal length for full frame bodies. The only thing most photographers did not like about this lens was the inability to use filters due to the bulbous front element design.
Pricing*
Nikon AF-S NIKKOR 14-24mm f/2.8G ED&nbsp-&nbsp$1999.99
*Pricing from Manufacturer's website - Current selling price may be different.
Check current pricing from these affiliates
What I Like
Awesome image quality
constant f/2.8 aperture
What I Don't Like
Not able to use filters natively
Big and Heavy
Expensive
No Image Stabilization
The Bottom Line
If you need an ultra wide lens (you are probably into vast scenic landscapes, interior architecture shots, or a wedding photographer) using a full frame Nikon DSLR then this lens is HIGHLY recommended! The image quality is top notch and the build quality is excellent.
Overall User Rating
4.86 out of 5
based on 1025 user reviews online.
: 89% (911.35)
: 9% (95.35)
: 1% (11.15)
: 0% (2)
: 1% (5.15)