Canon EF 70-200mm f/2.8L USM Lens Review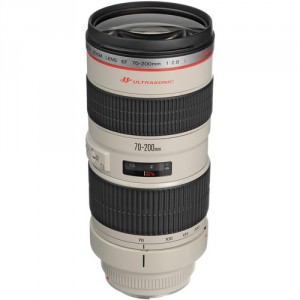 The Canon EF 70-200mm f/2.8L USM is the non-stabilized version of the highly popular Canon EF 70-200mm f/2.8L IS II USM lens. Coming in at about $1000 cheaper this lens is a popular choice for more budget minded sports photographers, especially since the shutter speeds required to freeze movement in sports is significantly faster than the 1/focal length guideline. This is an older design lens that has been in the Canon lineup since the 1990's, but still offers excellent image quality.
Pricing*
Canon EF 70-200mm f/2.8L USM&nbsp-&nbsp$1349.00
*Pricing from Manufacturer's website - Current selling price may be different.
Check current pricing from these affiliates
Overall User Rating
4.80 out of 5
based on 1003 user reviews online.
: 84% (847.39)
: 13% (133.08)
: 1% (10)
: 1% (5.51)
: 1% (7.02)