Following is my "best cameras" list of DSLR and ILC cameras that are currently available. This page will be updated as new models replace old ones and the dynamic of "best" changes. The cameras will be organized by the categories that I feel they are best suited with an index that will link you directly to the choices below. The best camera will be based on overall performance, value and system availability. Because there are so many great cameras available, selecting a single camera to be the best is a difficult choice. In some cases I have listed "Honorable Mentions" for cameras that were close.
Select a category
---
Best Entry Level / Budget Camera: Nikon D3300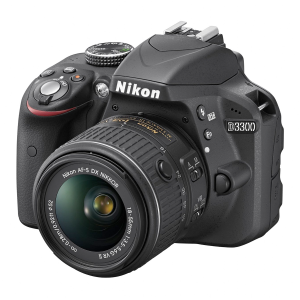 The Nikon D3300 is a solid performer at a great price. Whether you are looking for great image quality for snapshots or looking for a camera you can learn and grow with, the D3300 will not let you down. With it's 24MP APS-C sensor you will get much better images than your standard point and shoot or camera phone. Interchangeable lenses give you the option to zoom as much as you want, get as close as you want, or really isolate your subject from the background. This is exactly why people upgrade to DSLR cameras, but with it's small size it won't weigh you down all day and it is ready to shoot at a moments notice.
Honorable Mention
Canon Rebel T5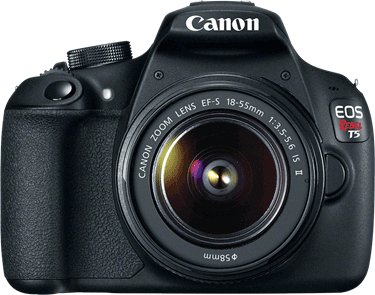 At it's current price, the Canon Rebel T5 is a good value. I like that it has direct access to some of the common controls such as White Balance, Drive Mode, ISO and Autofocus. This was a close call between the T5 and the Nikon D3300. The D3300 does have better video capabilities, Faster Frame rate, Higher resolution LCD screen, higher resolution imaging sensor and better autofocus in low light. These all add up to a better value to me.
---
Best Advanced Amateur Camera: Nikon D7200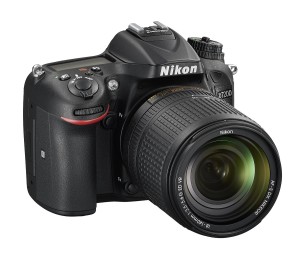 The Nikon D7200 is the epitome of what an Advanced Amateur camera should be. Offering a full range of easily accessible controls for White Balance, ISO, Autofocus, and other settings, including customizable buttons as well, Dual memory card slots that can be configured with many options, a bright, 100% viewfinder, Creative Lighting System and a rugged, weather sealed body, the Nikon D7200 is a great camera. I especially like the image quality from this model, especially with the lack of an AA filter for sharper images, but yet the Nikon image processor deals well with Moire in images. For the videographers, external mic input and headphone out jack for monitoring your audio in your videos is a great addition typically reserved only for cameras costing significantly more.
---
Best Travel & Hiking Camera: Sony A6000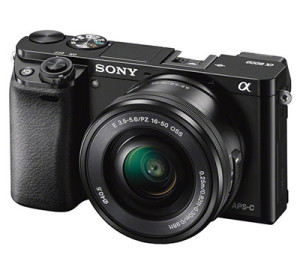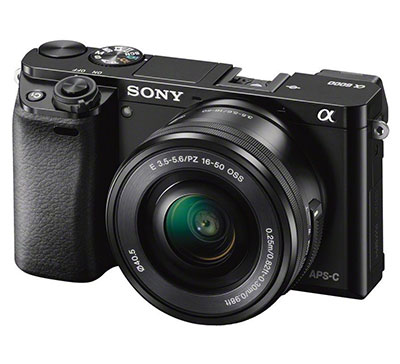 My top pick for Travel and Hiking is the Sony A6000. I love the small size of this camera along with the extensive control it offeres, including several buttons that can be customized with a plethora of options available. The Electronic Viewfinder also makes changing settings and reviewing images in bright sunlight a breeze. Coupled with the kit 16-50mm f/3.5-5.6 collapsible lens, this camera will fit in a large coat or jacket pocket, and if you want an ultraiwde angle lens, Sony makes the smallest one available in the E-mount 10-18mm f/4 OSS. The tilt screen helps to compose images at low and high angles easier and the 24mp resolution is at the current top of the heap. The built in WiFi allows you to easily download images to your smartphone where you can then share them on social media. The autofocus is quick and the 11fps frame rate helps to ensure you don't miss the shot when the action heats up. Read my full review
---
Best Sports Camera: Canon EOS 7D Mark II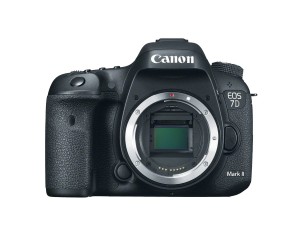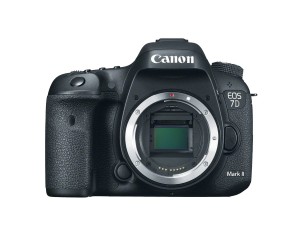 The Canon EOS 7D Mark II is one of the best cameras currently available for shooting sports and any other fast action short of the flagship cameras from Canon and Nikon that cost over $5,000. The Canon 7DII inherits it's autofocus system from the Canon 5DIII which gives it plent of power and flexibility with lots of custom control in a dedicated autofocus menu. The APS-C sensor also helps to frame distance subjects with more resolution and the image quality from the 20mp imaging sensor. Dual card slots also help to ensure you have a backup copy or overflow depending pony our settings. The build quality is excellent with a magnesium alloy shell and weatherproof construction.
---
Best Portrait and Wedding Camera: Nikon D750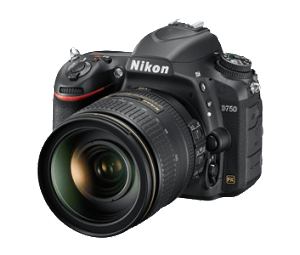 I struggled on this choice, the Nikon does offer a lot of great features for wedding and portrait photographers such as dual card slots, 51-point autofocus with 3D tracking, creative lighting system using the built in flash to control off camera speed lights and great image quality from it's 24mp sensor. The image quality is fantastic and the range of f/1.8 lenses from 20mm to 85mm that Nikon offers are a wedding photographers dream.
Honorable Mention: Canon EOS 6D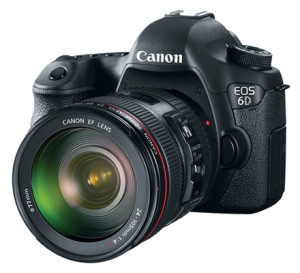 This was a tough choice and pretty much a toss-up between the Canon EOS 6D and the Nikon D750. I give the nod to the Canon thanks to it's ability to focus in extremely low light (-3ev). The image quality from the Canon 20mp sensor is excellent up to ISO 6400 and the full frame sensor enables you to control your depth of field much better than APS-C cameras.
---
Best Landscape Camera: Canon EOS 5DSr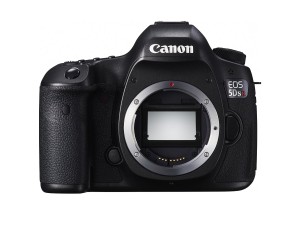 When it comes to Landscapes, more resolution is better, and nothing beats the Canon EOS 5DSr's' 50mp sensor! When compared to cameras with less resolution, large prints will stand out in their extreme detail and clarity. The only cameras with higher resolution currently are the medium format systems that cost over $10,000 making the 5DSr price tag of $3900 look like a bargain.