Canon EF 17-40mm f/4L USM Lens Review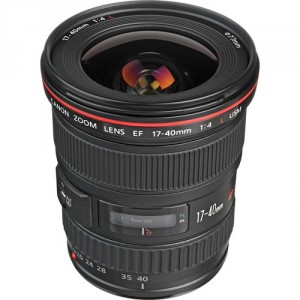 This lens has long been considered a bargain. "L" build and image quality at an affordable $799 retail. Because it is an "EF" model, this lens works on both full frame/Film bodies and APS-C crop factor cameras. On a full-frame/film body this lens gives you a sweeping 104-degrees angle of view, and because it is an "L" you get great build quality, a lens hood and a case included! If you are using it on an APS-C body it gives you a great standard zoom lens range that if you ever upgrade to full frame or pick up a used film body works as well. One of the best features of this lens is the constant f/4 aperture throughout the zoom range.
Image Quality
As to be expected from an "L" series lens, this lens is very sharp. When mounted on a full frame body, the corners will be a little soft wide open, but stopping down to f/8 will improve the corner sharpness. This lens is ideal for landscapes where you are typically stopping down anyway for maximum depth of field, so I don't find this to be an issue.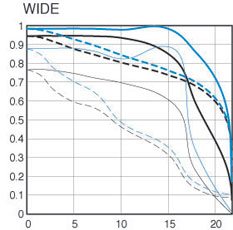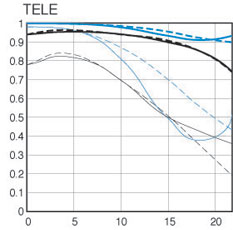 Vignetting
Vignetting will occur on Full Frame cameras wide open at the lens' widest apertures, but like CA, this lens will clean up nicely in post or if shooting in jpg with the autocorrect on.
Distortion
This lens does have some distortion at the widest setting, but it evens out by around 24mm or so. There is slight pincushion as you zoom in further. However, this is easily fixed in post using a lens profile or if you shoot jpg with a camera that features lens corrections.
Chromatic Aberration
CA is well controlled for an ultrawide lens. Most newer cameras will have a lens profile for this lens and will take care of this issue when shooting in jpg. Using Lightroom, Adobe Camera Raw, Canon DPP or most other Raw converters will also help to fix this as the lens has been around for a while and is very popular thanks to it's great low price and fantastic bang for your buck value.
Autofocus
Autofocus is very fast and quiet thanks to Canon's Ultra Sonic Motor (USM). The lens also features a distance scale with infrared distance markings as well. Focus performance will depend on the camera body the lens is mounted to, but this lens will perform better than less expensive and non "L" series lenses.
Build Quality
Build quality is excellent with tube lens made mostly from metal. Time lens is weather sealed, but requires a filter mounted to the front to complete the weather sealing.
What I Like
Build Quality
Nearly Internal Zoom Performance (lens length does not change when zooming)
Non rotating front element
f/4 constant aperture
Price
What I Don't Like
Lens hood seems exceptionally large – wish the EF 16-35mm f/4L IS USM lens hood would fit this lens
Need a UV Filter to complete the weather sealing
The Bottom Line
This lens is an outstanding value and provides great image quality on full frame Canon DSLR cameras. There are some review sites that say to skip on this lens and while the new Canon 16-35mm f/4L IS USM is better, it also costs about 60% more. If you are looking for a great value ultra wide angle lens on your full frame Canon DSLR, then this is the lens for you. If you own a Canon APS-C DSLR camera, this is still a great lens giving constant f/4 aperture in a 27-60mm equivalent focal length. The best part is if you ever upgrade to full frame this lens can go with you.
Pricing*
Canon EF 17-40mm f/4L USM&nbsp-&nbsp$799.99
*Pricing from Manufacturer's website - Current selling price may be different.
Check current pricing from these affiliates
Sample Images
Click image to view larger - use your browser's "Back" button to return to this page.
Overall User Rating
4.65 out of 5
based on 1654 user reviews online.
: 73% (1211)
: 22% (372)
: 2% (36)
: 1% (15)
: 1% (12)