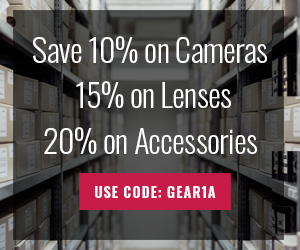 KEH is offering up to 20% savings on their used equipment now through January 15, 2019.
Save 10% on Cameras
Save 15% on Lenses
Save 20% on Accessories
Shop now and enter the code "GEAR1A!" at checkout to take advantage of these deals!
KEH is a great option for purchasing used equipment as great savings when compared to new. They are also a great way to sell your old gear you are not using. While you won't get as much as selling it on your own directly, you don't have to hassle with scammers or waiting until someone finds and buys your stuff.